ABOUT US


Who We Are
How We Work

Our Company Motto

Why Choose Us?

Meet The Founders

Our Studios



Who We Are
Active in the voiceover and music recording industries since 1991, incorporated in the US in 2003, we got off to a great start with projects such as the translation and voiceover production for the 7-language navigation system for the Ferrari 612 Scaglietti and the Maserati Quattroporte. Since then, our voiceover productions have been heard around the world on a daily basis and our talent roster has grown to one of the most comprehensive in the business.
Founded by two polyglots, Joan Dans (Harvard-educated linguist, professional voice talent and voiceover producer) and David Garcia Dans (recording engineer and musician), the goal of Carasmatic Productions is to simplify the seemingly-complicated task of multi-lingual voiceover production for our clients, while delivering the highest quality audio and ensuring the linguistic integrity of every production.
We're not a voiceover "agency" — we are a full-service Voiceover Production company. We take your script, your goals and your budget to heart, then create and produce a voiceover that fits your needs. We don't represent talent, rather we fully create your voiceover for you: managing script production as needed (often including the translation), hiring the perfect voice for your project, directing them expertly, and editing the recording so that the end-result fulfills or exceeds your expectations. We are a one-stop-shop. And we can do this in any language — just try us! Whether it's a rarer request such as Malayalam or Kapampangan or the commonly-needed Latin American Spanish, our attention to detail ensures you get what you need — on time, in budget and at the highest quality.



How We Work

In this Wild West of voiceover production since the advent of the internet, we've noticed that while the availability of foreign language voices has increased dramatically, quality control seems to be getting lost in the shuffle. That's where we come in!
Indeed, you yourself can possibly get voiceovers recorded in multiple languages by surfing the internet and hiring individual talents you find. So why hire us?
Multilingual voiceover is what we do — and all we do! We live and breathe localization, and have a track record to prove our competence. There is no language that can stump us!
Our roster of talents numbers more than 2000 in over 150 of the world's languages. We have hundreds of translators available at a moment's notice to help with your project.
We have 20+ years of experience in voiceover production. We are trusted by Amazon, Motorola, Google, major TV and radio stations and more. See: Clients
Our principals and projects managers have vast multi-lingual knowledge and experience, from advanced degrees in language from Harvard, to education in Europe, India or Asia, and multilingual upbringings. We never say, "That's Greek to me" (unless, of course, it is actually Greek!)
We have developed extremely successful, proprietary methods of dealing with scripts in multiple languages that streamline the process and increase accuracy.
We employ multilingual sound engineers and editors so that if your video shows a balloon going up, the voiceover doesn't say it is going down...
We offer a satisfaction guarantee. We fix our mistakes for free, and we offer a choice of several levels of Quality Assurance on every project to meet your needs. See: Satisfaction Guarantee
Give us the opportunity to show you how quick, easy and painless a multilingual voiceover production can be — let us help you make your project a success!
Our Company Motto is: "There's no traffic on the extra mile"

We like to go the extra mile for our clients, and the fact that most of our business is repeat business tells us it's worth the effort. We also get a large number of referrals from satisfied clients. Recent clients and interesting projects include: Motorola Mobility (we recorded voiceovers embedded into Motorola phone models in 5 languages); Amgen (pharmaceutical trial video voiceovers in 40 languages); Spotify (radio ads in multiple languages); Russian promos for the E! Channel; WGBH (dubbing for a documentary for Boston's public broadcasting station); Goodyear Tires (telephony prompts in Canadian French); Hot Pockets (jingles in 4 languages, including Icelandic); Bing (videos for Bing Ads in 8 languages) and many more.
Read our CLIENT TESTIMONIALS here.
Choose us to make your life easier!
Choose us if you want guaranteed native voices in any language --expertly recorded and edited -- to make your project sound great.
Choose us if you want a one-stop-shop you can trust with a promise of quality that makes your comfortable.
Choose us because we've been vetted and approved by Google, Motorola, Dow, NBC, and so many more.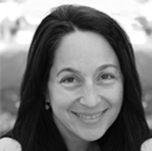 Education: Harvard University in language studies. Received Bachelor's (magna cum laude) and Master's degrees in the Japanese Language; honors thesis on "Aesthetics of Japanese Literary Translation." (Hover over photo for bio)
David Garcia Dans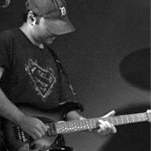 Education: Law School and Sound Engineering School. David graduated from the Escola de Imaxe e Son School of Sound Engineering in his native A Coruña, Spain. (Hover over photo for bio)





Our Studios

Carasmatic Studios is conveniently located in North Hollywood, California, in between Studio City and Burbank Airport. A full-service commercial recording facility, the ProTools studio is equipped with Lynx Aurora converters; Vintec preamp; Neumann mics (our favorite being a 1960s Neumann CMV-563); a large variety of analog preamps, EQs and compressors; a soundproof and acoustically-treated booth; and was custom-designed to handle our in-house voiceover and music projects. We also partner with top-notch recording facilities in New York, Madrid, Paris, Dubai, Tokyo and various cities around the globe so that we are able to record whenever and wherever our clients need us to.